Here's two Pokemon pictures I found last night.
This Umbreon is defending two normal eevee's against a attacking fleet of dark types.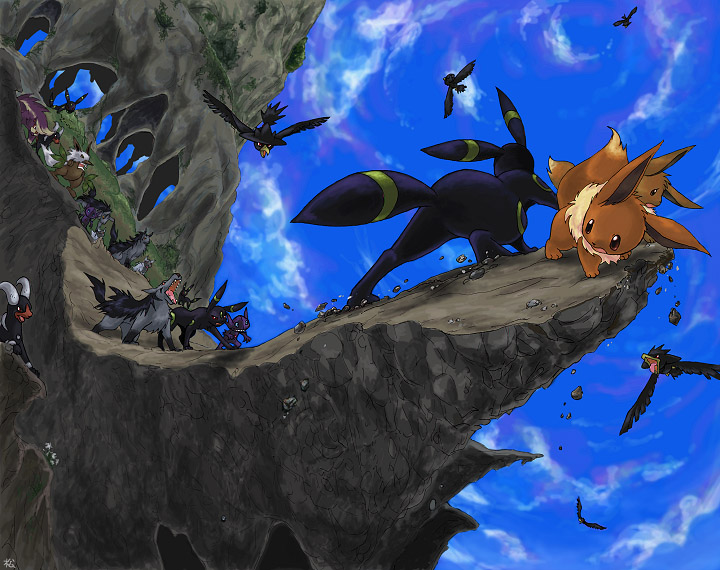 This next picture which is big (a lot of detail, 2500 x 2500 pixels originally so I had to downsize it a bit)
Who is the tallest legendary Pokemon?